The Andrews Institute ASC, LLC is a limited liability company whose members are Baptist Hospital, Inc. and the physicians listed below. The physicians listed below have a financial interest in Andrews Institute ASC, LLC.
You have the right to be informed of this financial interest prior to your surgery and you have the option to be treated at another facility if you choose. If you have questions, please contact our Administrator at (850) 916-8500.
Andrews Institute ASC Physician Investors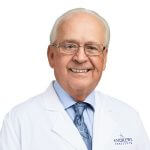 Doctor Andrews is a founding partner of the Andrews Institute in Gulf Breeze, Florida. He is also President and Chairman of the Board of the Andrews Research and Education Foundation also dedicated to prevention, education and research at the Andrews Institute.