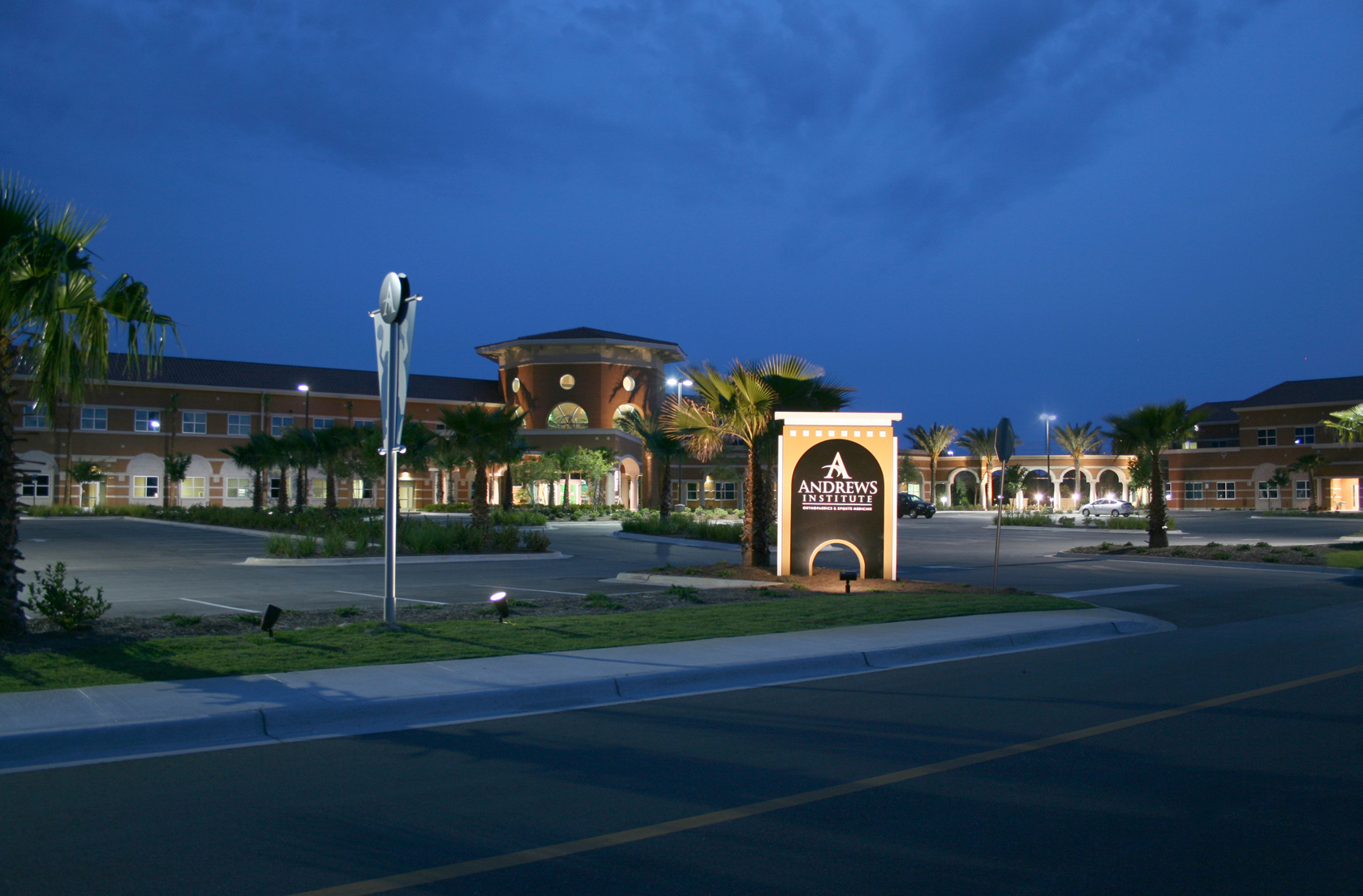 Ambulatory Surgery Center
Andrews Institute
Everything we do is about patient care. Our "Patients First" philosophy starts with our professional staff, a veritable "Who's Who" of Florida surgeons. It extends to our nurses, who appreciate how important a dose of old fashioned "TLC" can be to a patient (and their loved ones). And, it's why our Center is equipped with state-of-the-art equipment and instrumentation, leading-edge technology and unique patient amenities. Learn about our quality measures by visiting FloridaHealthFinder.gov.
Mission Statement
The Andrews Institute Ambulatory Surgery Center is dedicated to providing safe, high quality, compassionate, cost-effective, and culturally sensitive care to our patients while maintaining excellence and leadership through continuing education and technological innovation.


About Our Facility
Should you have any questions about the Andrews Institute Ambulatory Surgery Center, or if you would like a list of physician investors, please do not hesitate to phone us at 850.916.8500.
In 2007, Baptist Health Care in Pensacola opened a world-class institute for orthopaedics and sports medicine in northwest Florida, with the leadership and reputation of internationally renowned orthopaedic surgeon James R. Andrews, M.D. The creation of the Andrews Institute has secured northwest Florida as a cradle for musculoskeletal treatments and research. The Andrews Institute Ambulatory Surgery center is a multi-specialty surgery center housed on the Andrews Institute campus.
The Institute is located on property contiguous to the Gulf Breeze Hospital in Gulf Breeze, Santa Rosa County. Gulf Breeze Hospital has the distinction of leading the nation in patient satisfaction for more than nine consecutive years. The Andrews Institute has attracted national and international attention to the area for its superior medical care in orthopaedics and research, while contributing to the local economy.
The development of the Institute created 150 new jobs, with nearly $10 million in wages, in the highly educated and technical fields of musculoskeletal research and health care. The combined impact of the patient clientele and employment opportunities related to the Institute further enhances northwest Florida's ability to create and maintain an environment for positive growth while creating a reputation for world class medical care.